Share our similarities, celebrate our differences.

― M. Scott Peck
HEALTH AND WELLNESS
​​​​​This week's recommended Health and Wellness Activity
MFP/ANA ANNOUNCEMENTS & UPCOMING EVENTS



Season 2, episode 8 of "Mental Health Trailblazers, Psychiatric Nurses Speak Up!" is available at emfp.org/news/mental-health-trailblazers-podcast.
Our host, Indrias Kassaye, is joined by MFP alumna Dr. Cynthia Greywolf for an intimate exploration of historical trauma. Dr. Greywolf's scholarly pursuits are influenced by her personal experiences growing up on a Cherokee reservation in Oklahoma, and a deep-rooted desire to understand why substance use and behavioral health disorders are prevalent within Indigenous communities, and how best to address them.
Photos from our 2022 I (opens new window)ntensive Training Institute, July 21-24, 2022 in Washington, DC.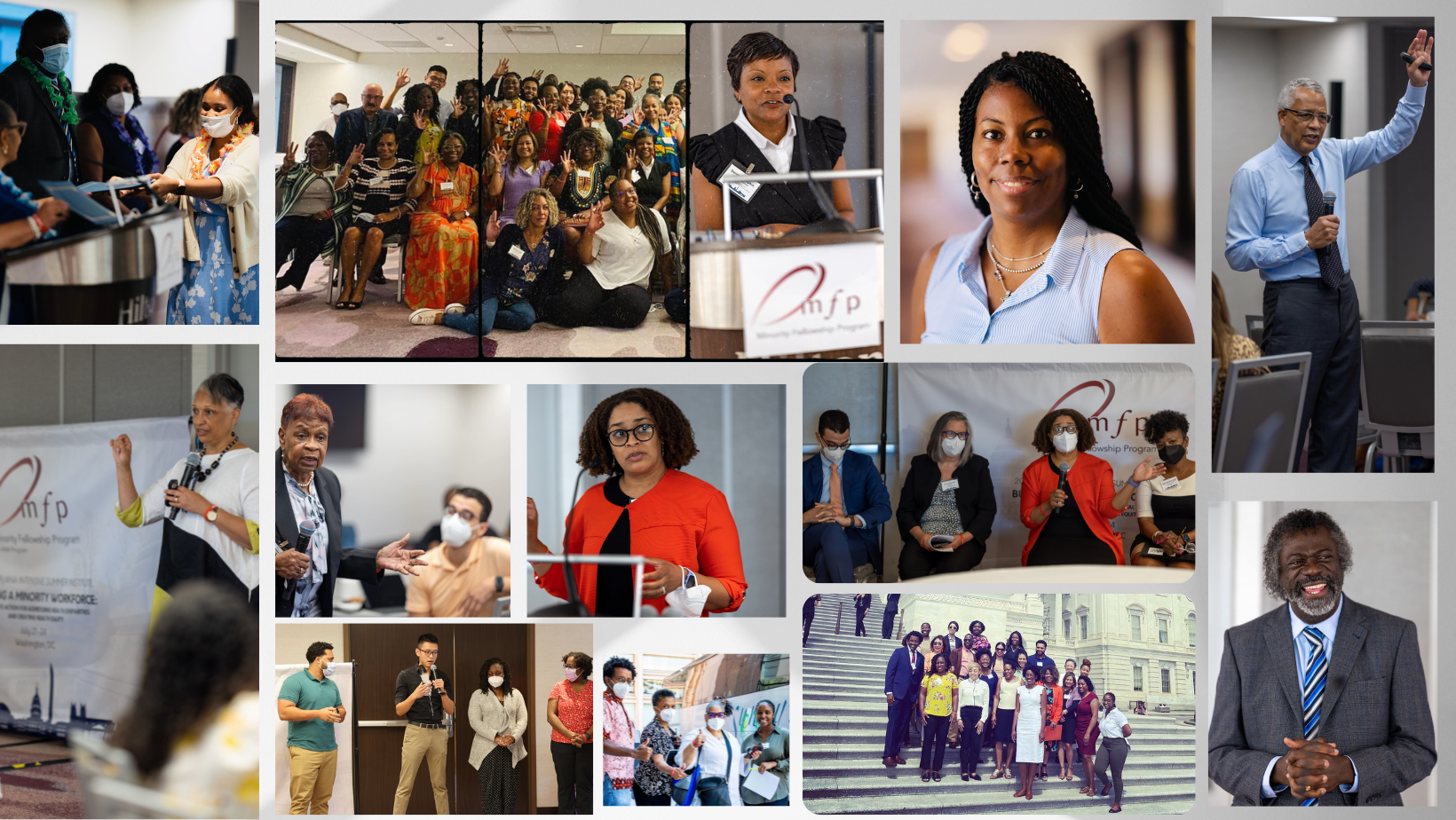 The following on-demand webinar may be of interest to you:
About MFP
Funding for the MFP e-Newsletter was made possible (in part) by Grant Number 1H79SM080386-04 from SAMHSA. The views expressed in written training materials or publications and by speakers and moderators do not necessarily reflect the official policies of the department of Health and Human Services; nor does mention of trade names, commercial practices, or organizations imply endorsement by the U.S. Government.