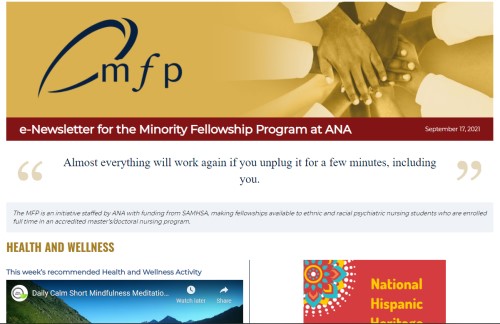 Our weekly distributed e-Newsletters cover the best in wellness, inspirational messages, articles of interest, and news from the MFP/ANA community. To view an issue including the most recent issue, please use the search/filter tool (at right, or below on phones).
To be included on future emails, please sign up here. To suggest ideas for future e-Newsletters, please Contact Us.
Current Newsletter Lookup
Archive of Previously Released e-Newsletters
Sign-up for Our E-Newsletter!