Diversity is about creating an environment where a person can bring their whole self to work.
HEALTH AND WELLNESS
​​​​​This week's recommended Health and Wellness Activity
MFP/ANA ANNOUNCEMENTS & UPCOMING EVENTS



Season 2, episode 7 of "Mental Health Trailblazers, Psychiatric Nurses Speak Up!" is available at emfp.org/news/mental-health-trailblazers-podcast.
On this week's episode our host, Indrias Kassaye and MFP doctoral Fellow April Ames-Chase discuss the psychiatric mental health impact that serving in a war zone had on her and how she was able to overcome the PTSD that initially she didn't even realize she was suffering from. Her own lived experiences have influenced her research interests which today focus on Black female Iraqi War veterans and their experiences adjusting to life back home in the United States.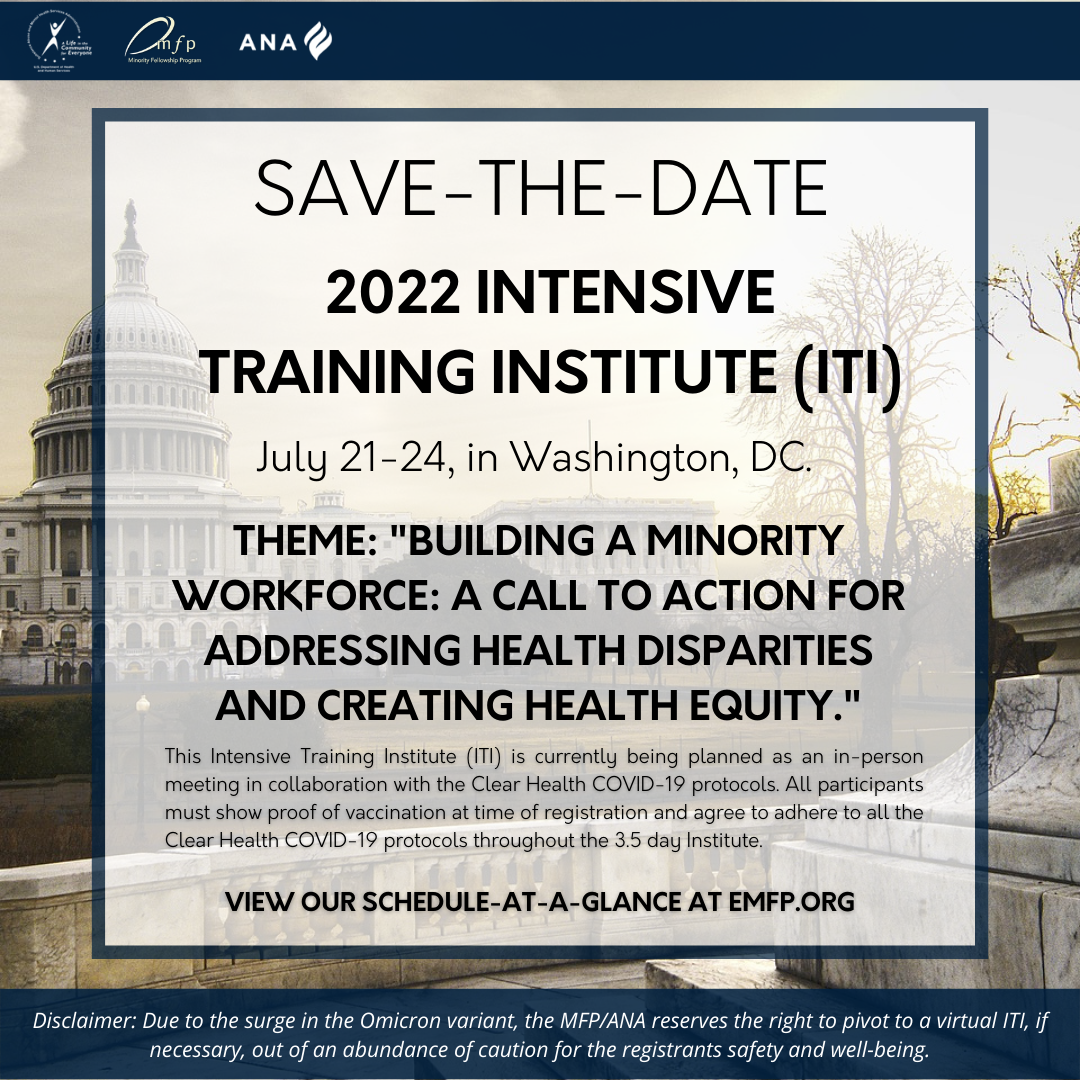 The SAMHSA MFP/ANA 2022 Intensive Training Institute is scheduled for July 21-24, 2022 in Washington, DC. This year's theme is Building a Minority Workforce: A Call to Action for Addressing Health Disparities and Creating Health Equity. View our Schedule-at-A-Glance here
The following on-demand webinar may be of interest to you:
About MFP
Funding for the MFP e-Newsletter was made possible (in part) by Grant Number 1H79SM080386-04 from SAMHSA. The views expressed in written training materials or publications and by speakers and moderators do not necessarily reflect the official policies of the department of Health and Human Services; nor does mention of trade names, commercial practices, or organizations imply endorsement by the U.S. Government.