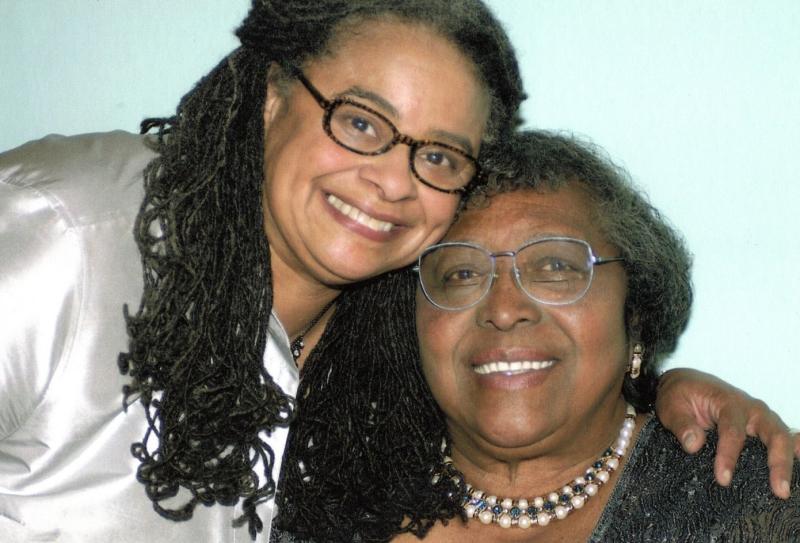 Feb 24, 2023
In this second Black History Month tribute to African American psychiatric mental health nurses of stature, courage, boldness, and resistance, I am delighted to share with you the story of my dear friend, mentor, coach and advisor, Dr. Rhetaugh Dumas. These pictures were from a gathering of family, friends, and colleagues for my 60th birthday, one year before Dr. Dumas died. Her presence has remained with me although she has been gone from this earth for a number of years, but the lessons I learned from her I strive to emulate in all facets of my professional life as a psychiatric mental health nurse by passing them forward in the spirit of "each one teach one."
Dr. Freida Hopkins Outlaw
Rhetaugh Etheldra Graves Dumas PhD, RN, FAAN (1926-2007) was an African American psychiatric nurse who shattered many ceilings, making her a trailblazer for nursing, psychiatric nursing, and nurses of color. For example, Dr. Dumas was the first woman, nurse, and African American to be appointed as Deputy Director of the National Institute of Mental Health (NIMH) Alcohol, Drug Abuse, and Mental Health Administration where she successfully served from 1979-1981. While at NIMH she was noted to have played a leadership role in directing psychiatric mental health professional training toward meeting the needs of the unserved and underserved populations with mental health issues. This was a major policy shift at NIMH which has continued today. Prior to her appointment as Deputy Director at NIMH, she held another key position at NIMH as Chief, Psychiatric Nursing Education Branch of the Division of Manpower and Training Programs from 1972-1976.
Continuing her journey of major accomplishments, Dr. Dumas became the first African American to serve as a Dean of Nursing at the University of Michigan, being appointed in 1981. She served as Dean of Nursing until 1994, when she was named the inaugural Vice Provost for health affairs and the Lucille Cole Professor of Nursing, a position she held until her retirement. Dr. Dumas was a leader at the University of Michigan for over 20 years where she was a visionary committed to creating a culture of academic excellence.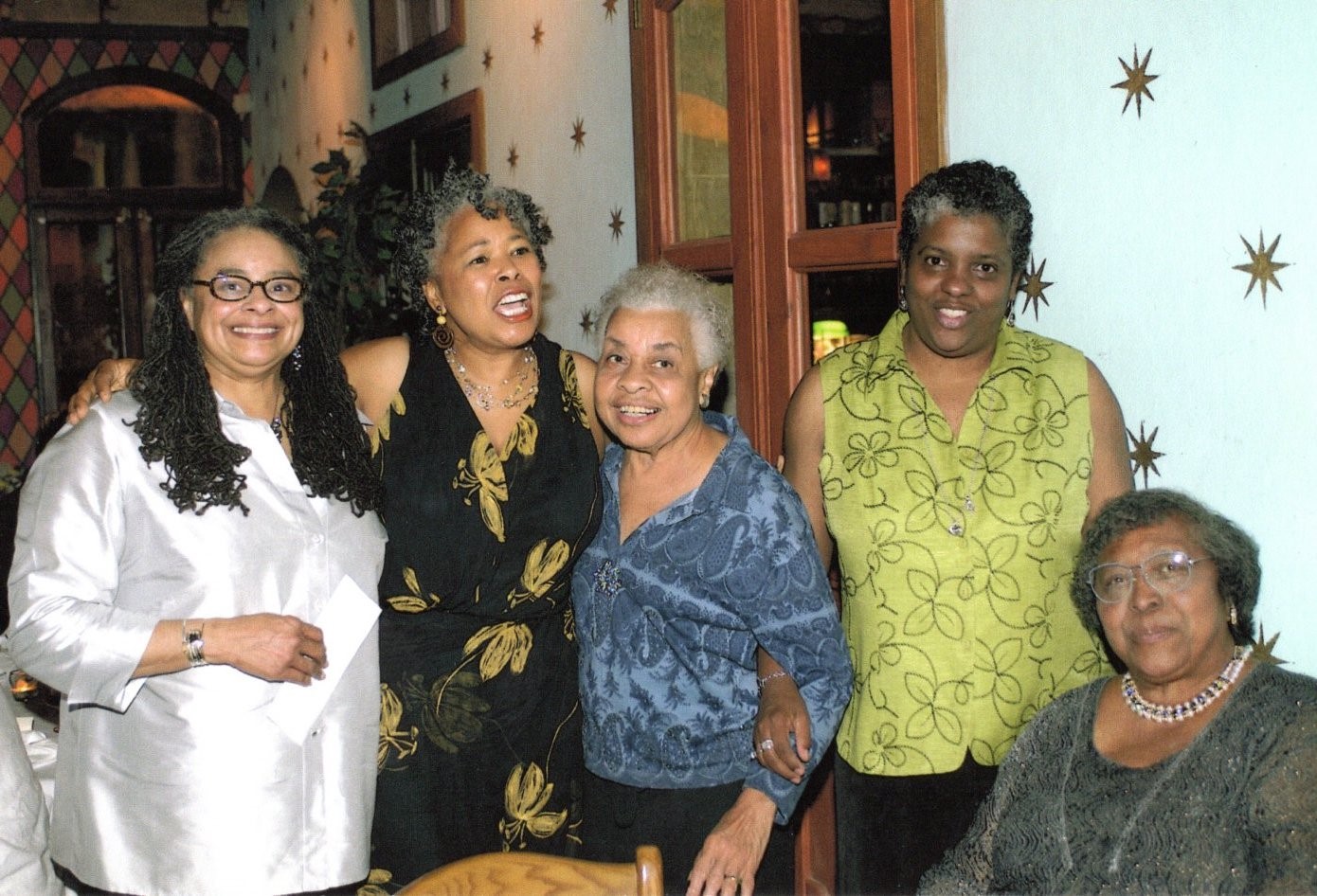 Dr. Dumas was a charter fellow of the American Academy of Nursing and served as president from 1987 to 1989. She began her presidency with the motto "many voices, one vison." She has been credited with having the vision to create the Expert Panels which remain today one of the major forces within the Academy for developing new knowledge, promoting collaboration, and shaping policy.
Dr. Dumas was a very active member of the Minority Fellowship Program at the American Nurses Association for many years, including serving on the National Advisory Committee (NAC).
Dr. Dumas conducted research that focused on such topics as the "Psychological Preparation for Surgery" and other related medical issues that benefit from psychological interventions. At the time, the importance of the need for psychological interventions to improve surgical and medical outcomes was not a common area of investigation. Dr. Dumas was a pioneer in this field of study.
Dr. Dumas was fond of telling the story that her mother, who, because of systemic racism, was not allowed to attend a nursing school in Mississippi where they lived. Because her mother had a dream denied, Dr. Dumas was motivated to choose a career in nursing. She earned her baccalaureate in Nursing at Dillard University in New Orleans, her master's in psychiatric nursing from Yale University and earned her doctoral degree in social psychology from Union Institute and University.
What other nurses have said about Dr. Dumas:
• Dr. Peggy L. Chinn- "Dr. Dumas was an esteemed nursing leader with vison, insight, and wise counsel who had a major impact in the advancement of nursing, health care, and academic programs."
• Dr. Ann Wolbert Burgess- "Rhetaugh Dumas was an incredible inspiration to me as I started my psychiatric nursing career. I first met her when she was chair of psychiatric nursing at the Yale School of Nursing, and she spoke on the dilemmas of Black Women in leadership positions arguing how Black women executives are hampered by being treated as "mammies" and penalized if they do not appear warm and nurturing. "When she spoke, everyone listened."
• Dr. Angela Barron McBride- "Dr. Dumas often recounted how from infancy she was told that she was going to become a nurse, not just an ordinary nurse, but one who would be admired by people all around the country, not only for her personal achievements but more importantly for her contributions toward improving the welfare of others. Her mother's wish for her certainly came true. This fun-loving woman with an operatic voice and the gift of friendship has touched thousands both personally and through the policies she forged."
• Dr. Freida Hopkins Outlaw- "I first met Dr Dumas in 1970. We were introduced by one of my professors at Boston College, Roberta Spurgeon, who had been on the faculty at Yale University with Dr. Dumas. When professor Spurgeon heard me say her name, she said only one other person she has encountered pronounced her name as Rowberta and I had to meet her. The other person was Dr. Dumas, we both being southern women. We really connected as we were both passionate about psychiatric mental health nursing and had both been very influenced by our mothers to choose nursing as a career. We were also connected by our love for the importance of words and understanding the clarity of their meanings. For example, I once had the privilege of delivering a paper for her at a major meeting, because she was ill about the word "empowerment." She was passionately opposed to the use of the word "empowerment " as it was being used." I did keep that paper as I thought it was so on target. Dr. Dumas was known to be a strong advocate for black nurses. She was a mentor and advocate for me throughout my career and I will pass it forward as she did for me."
For more information about Dr. Dumas, visit:
https://nursology.net/2019/10/29/rhetaugh-etheldra-graves-dumas-1926-2007/ (opens new window)
http://archive.boston.com/news/globe/obituaries/articles/2007/07/28/rhetaugh_dumas_at_78_first_black_deputy_at_nimh/ (opens new window)
https://minoritynurse.com/academic-leader-nimh-trailblazer-dr-rhetaugh-dumas-passes-away/ (opens new window)
https://nursing.yale.edu/alumni-giving/distinguished-alumnaei-award/90-yale-nurses/rhetaugh-dumas-61 (opens new window)
For more information about the MFP/ANA visit emfp.org
Read other Black History Month tributes to Ethelrine Shaw-Nickerson, PhD, RN, FAAN and Mary Starke Harper PhD, RN, FAAN.