PhD, PMHCNS,BC , Doctoral (Alumni)
Lois Bolden is a doctoral candidate at the University of Tennessee Memphis. She is a Psychiatric Clinical Nurse Specialist at the Memphis Mental Health Institute where she developed a quality improvement program to help create mentors and preceptors and attract more student nurses to psychiatric nursing.
She has successfully authored and co-authored data based manuscripts in refereed journals such as Journal of Nursing Care Quality, Clinical Nursing Research, and American Journal of Nursing.
Ms. Bolden has an extensive professional nursing career and has used her skills to assist minority populations through community-based volunteer work with African American pregnant teens and divorced parents. She has a passion for quality mental health care and has demonstrated an interest in reducing the stigma of mental illness and the burden of care givers by increasing the education of parents and their families.
She is a recipient of the prestigious Golden Apple Award for Excellence in Teaching and is a member of Sigma Theta Tau, the American Nurses Association, and the Tennessee Nurses Association.
2007 Update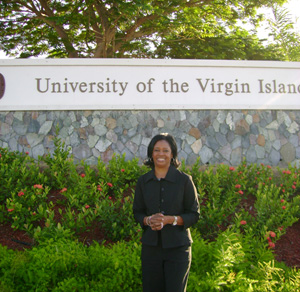 Dr. Lois Bolden graduated December 2006 from the University of Tennessee, Memphis Health Science Center. She was the recipient of the UT Memphis 2005 – 2006 Excellence in Teaching Award. Dr. Bolden was also one of the instructors that delivered the convocation speech during the UT Memphis College of Nursing graduation. Her dissertation research focuses on "Comparison of Depression, Anxiety, Hazardous Drinking, Subjective Burden, and Caregiver Rewards in African American and Caucasian Family Caregivers of Patients with Chronic Liver Disease."
In March 2007, Dr. Bolden accepted a two-year post-doctoral fellowship at the University of Virgin Island, St. Thomas.